About Andaman Island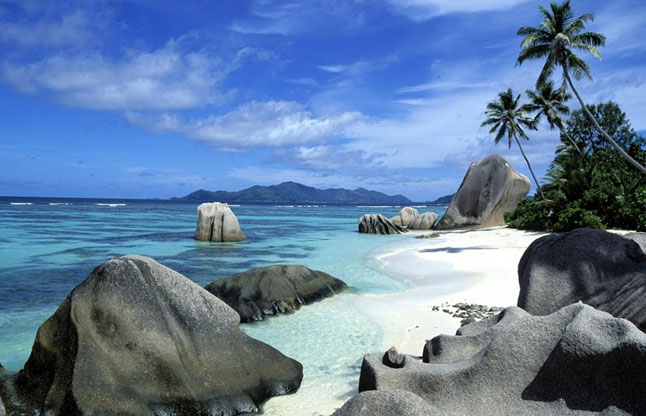 The Andaman Islands form an archipelago in the Bay of Bengal between India, to the west, and Myanmar, to the north and east. Most are part of the Andaman and Nicobar Islands Union Territory of India, while a small number in the north of the archipelago, including the Coco Islands, belong to Myanmar.
The Andaman Islands are home to the only known paleolithic people, the Sentinelese people, who have had no contact with any other people.
In April 1998, American photographer John S Callahan organized the first surfing project in the Andamans, starting from Phuket in Thailand with the assistance of Southeast Asia Liveaboards (SEAL), a UK owned dive charter company.[citation needed] With a crew of international professional surfers, they crossed the Andaman Sea on the yacht Crescent and cleared formalities in Port Blair. The group proceeded to Little Andaman Island, where they spent ten days surfing several spots for the first time, including Jarawa Point near Hut Bay and the long right reef point at the southwest tip of the island, named Kumari Point. The resulting article in Surfer Magazine, "Quest for Fire" by journalist Sam George, put the Andaman Islands on the surfing map for the first time. Footage of the waves of the Andaman Islands also appeared in the film Thicker than Water, shot by cinematographer Jack Johnson, who later achieved worldwide fame as a popular musician.[citation needed] Callahan went on to make several more surfing projects in the Andamans, including a trip to the Nicobar Islands in 1999.
On 26 December 2004, the coast of the Andaman Islands was devastated by a 10-metre (33 ft) high tsunami following the 2004 Indian Ocean earthquake. Strong oral traditions in the area warned of the importance of moving inland after a quake and is credited with saving many lives. In the aftermath, more than 2,000 people were confirmed dead and more than 4,000 children were orphaned or had lost one parent. At least 40,000 residents were rendered homeless and were moved to relief camps. On 11 August 2009, a magnitude 7 earthquake struck near the Andaman Islands, causing a tsunami warning to go into effect. On 30 March 2010, a magnitude 6.9 earthquake struck near the Andaman Islands.