About Andhra Pradesh
Andhra Pradesh is known for the famous Sri Venkateswara temple at Tirupati, Charminar, Salar Jung Museum, Golconda Fort in Hyderabad and Buddhist viharas at Nagarjunasagar. Also visit the wildlife and bird sanctuaries of Kolleru, Manjira, Kawal and Papikonda. Andhra has a nearly 1000 km-coastline with eight of its 23 districts having direct access to the sea. Famous beaches are Visakhapatnam Bheemunipatnam, Kakinada, Chirala, Kalingapatnam and Mypad.
Places to Visit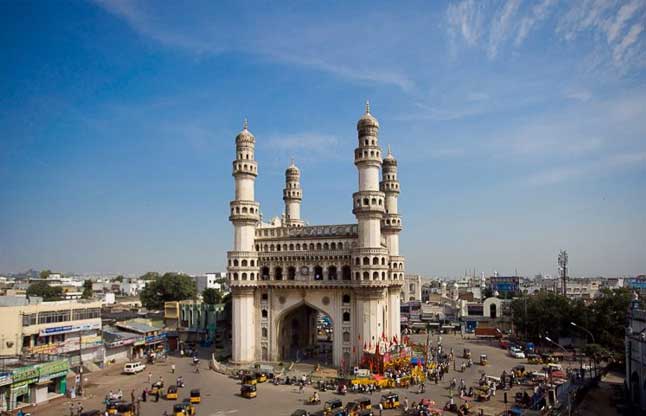 Hyderabad
Hyderabad city is the capital city of the Indian state of Andhra Pradesh, in the region of Telangana.
It lies on the Deccan Plateau, 541 meters (1776 ft) above sea level, over an area of 625 km² (244 mile²).
The city has an estimated population of around 8 million, making it 4th largest city in India , while the population of the metropolitan area was estimated above 9 million. Religiously and culturally, the city is united with Hindus, Muslims and Christians.
Hyderabad city is known for its rich history, food and its multi-lingual culture, both geographically and culturally.
Founded in the year 1591 by fifth Qutb Shahi Ruler Muhammad Quli Qutb Shah.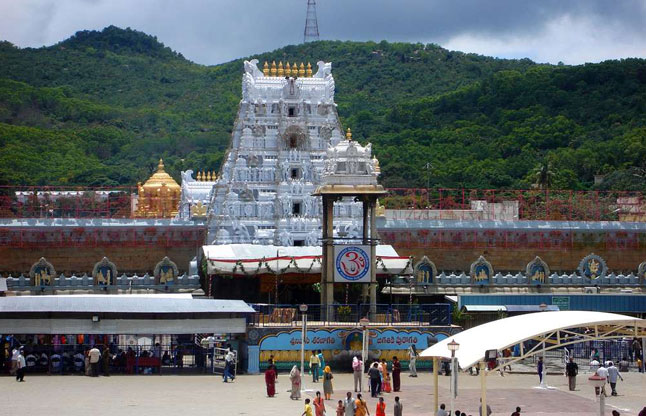 Tirupati balaji
Tirumala Venkateswara temple is a well known temple of Hindus, located in Tirumala in the hill town, near the town of Tirupati which belongs to the Chittoor district of the state Andhra Pradesh. From Hyderabad, the balaji temple is around 600 km, about 138 kms from city of Chennai and from Bangalore about 291 kms. The Tirumala hill is at a height of 853 m above sea level and in area extends to about 10.33 sq miles. The Tirumala hills is having 7 peaks which are said to represent the heads of Adhisesha. This has also given the name of Seshachalam to the hills. The names of these seven heads are Neeladri, Seshadri, Garudadri, Vrushabhadri, Anjanadri, Venkatadri and Narayanadri. The balaji temple of tirupati is located on the peak of Venkatdri or known as Venkata hill, which is the seventh peak, thus giving the name of temple of the seven hills to the Tirumala Venkateswara temple. . Lord Venkateswara is the main diety, which is one form of Hindu God Vishnu. The lord is also known by other names such as Govinda, Srinivasa or Balaji. The exact location of the balaji temple is in the southern side of the banks of the holy tank of Sri Swami Pushkarini.