About Bhuddist Circuit
Several religions of the world have their origins in India. Apart from Hinduism, Jainism, Buddhism and Sikhism were born here. Buddhism has transcended India's boundaries and taken root in East, South and South East Asia. Gautam Buddha, born a prince in Lumbini set out towards India in search of the questions that troubled him about life and suffering.
His penance and meditation for years showed him the path to 'nirvana'. After achieving enlightenment, he set about preaching and sermonizing on the middle path to salvation, till he left for his heavenly abode from Kushinagar.
Places to Visit
Gaya
Here is where Gautam Buddha achieved enlightenment while meditating under a bodhi tree. There is a serene temple here, as well as the offshoot of the tree that offered shade to Buddha.
The original tree was destroyed by Emperor Ashoka's queen, but a sapling of it was saved in time and planted in Sri Lanka by his daughter.
A sapling of that tree was brought back to Bodh Gaya, which still stands to tell this tale.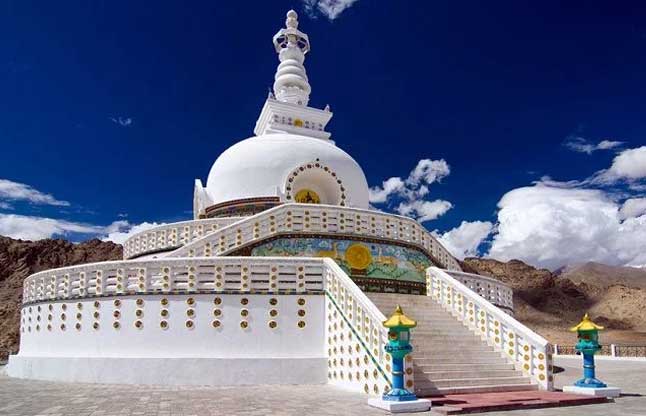 Rajgir
Rajgir was the capital of the Magadha kingdom and is a pilgrimage for Jains and Hindus as well. The Japanese Buddhists have built the massive Vishwashanti Stupa on the Ratnagiri Hill which can be accessed by a chairlift.
The stupa has statues of Buddha at the four stages of his life - birth, enlightenment, teaching and death. From the hill top, the Jain shrines can also be viewed, scattered across 26 distant hills. Griddhakuta, located on Ratnagiri Hill is another site where Budhha stopped by to preach.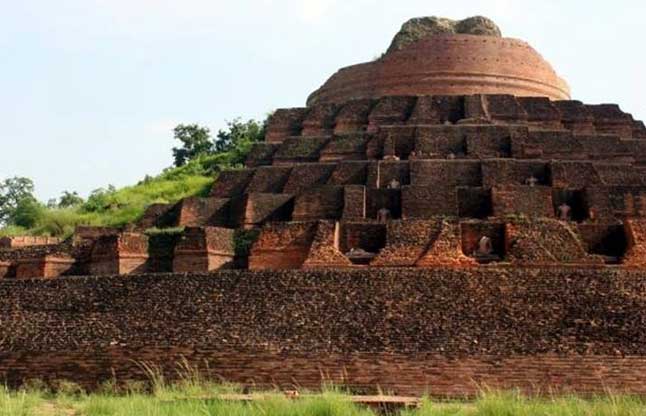 Kesaria
This is where Buddha preached his last sermon. The ruins of the Kolhua complex enclose the 2300 year old Ashoka pillar. A Japanese Peace Pagoda has also been built here. After lunch, proceed to Kesariya, 70 km.
Kesariya marks the site where Buddha gave away his begging bowl before his death. A massive Buddhist stupa built during the rule of the Pala kings is being excavated here. Return to Patna for overnight stay.