About Himachal
Cities of Himachal Pradesh Come to a land where snow-covered peaks reach up to a clear blue sky. Where apple orchards in full bloom and meadows covered with wild flowers, transform the region into a natural paradise called Himachal Pradesh India. The towering Himalayas along the horizon, rushing streams, flower bedecked valleys and friendly rosy-cheeked Himachali people, make you feel very welcome in Himachal Pradesh India. With lots of venues for skiing, mountaineering, rock climbing, parasailing and river rafting, Himachal Pradesh India is a great place for adventure tourism in India. Come and see nature's abundant beauty, at its best, in Himachal Pradesh India.
Places to Visit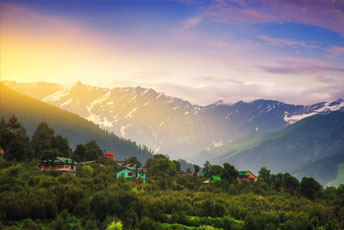 Manali
You should come to Manali to the temples and monasteries that are the example of the twin faiths of Hinduism and Buddhism.
You should see the intricately carved Hadimba Temple and Tibetan temple along with other attractions that will hook a tourist to come to Manali again and again.
Be it Skiing, rafting, trekking, gliding, camping or Hiking - Manali has it all !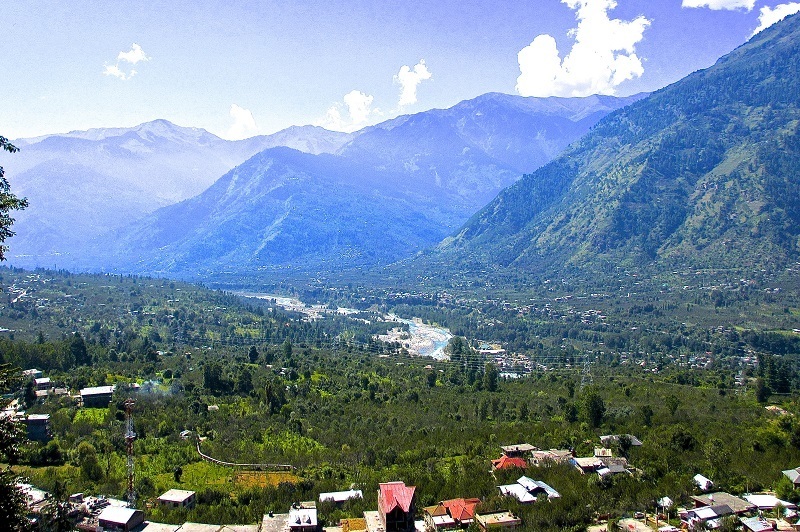 Kullu
Kullu is Also Known as Valley of Gods.it has Raghunathji Temple at Distance of 1 kms, Vaishno Devi Temple - 4 kms, Bijli Mahadev Temple - 11 kms, Basheshwar Mahadev Temple - 15 kms, Jagan Nath Temple - 3 km.Kullu is known for its adventure options.
All the adventure savvy - be it Trekking, Rafting, Angling, Mountaineering, Para Gliding or other Water and Mountain Sports, the hub is Kullu.you can shop Kullu Shawls and Caps, Gadmas, Rugs or 'Namdas',etc.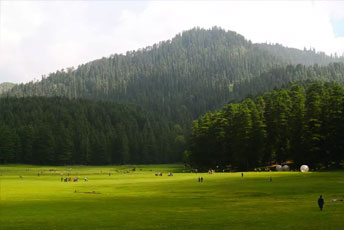 Dalhousie
The best way to explore the scenic land of Dalhousie is by treading your journey on foot. It is one place that implores the tourist to visit this town on your hoofs. This is what makes the stay more exciting.
Walking and climbing on the hills and grounds will introduce you to the cultural aspect of the homely people.Shopping in Dalhousie is an amazing vintage experience. While in Dalhousie, you should buy Tibet shawls and carpets that are exclusively made here.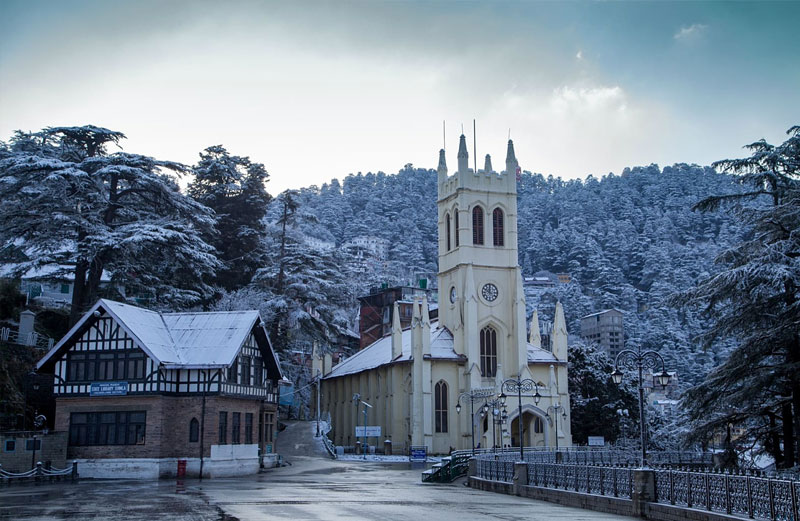 Shimla
Shimla is situated in the north-west Himalayas. Shimla, the capital city of Himachal Pradesh, lies about 343 km from Delhi at an altitude of 2,213 meters above sea level. Shimla was declared the summer capital of India in 1864.
After India's independence, Shimla became the capital of Punjab till 1966, when it came under Himachal Pradesh. Today, Shimla is a pleasant, sprawling town, set among cool pine-clad hills with plenty of crumbling colonial charm.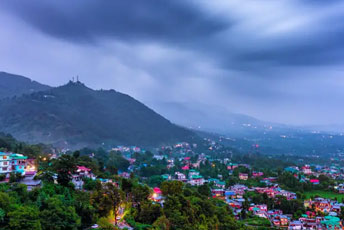 Dharamshala
Dharamsala is one of the main towns of Kangra valley. It is located in the backdrop of snow clad peaks of Dhauladhar mountains about 18kms. north east of Kangra town. The mountains enfold three sides of the town and the valley stretches beyond to the south.
Known for its scenic-beauty amidst high pine trees, tea gardens and other timber-yielding trees vying with one another for height, calmness and serenity.
Palampur
Palampur is a green hill station and a municipal council in the Kangra Valley in the Indian state of Himachal Pradesh, surrounded on all sides by tea gardens and pine forests before they merge with the Dhauladhar ranges.
Palampur is the tea capital of northwest India but tea is just one aspect that makes Palampur a special interest place. Abundance of water and proximity to the mountains has endowed it with mild climate. Its is one of the coolest places to live.