About Karnataka
Karnataka has been generously blessed with all those attractions that any state would have been more than proud to own. This is the eighth largest state in the country and is situated at the western side of Deccan Plateau in South India. Having a 320 kms long coastline, Karnataka is blessed with various heritage as well as natural attractions.
Karnataka might not be called as the best state in India, but it is certainly catching up. The credit definitely goes to the stimulating climate that induces people for a holiday tour to this state again and again. The tropical monsoon climate that covers the entire coastal belt of Karnataka, gives the state a moderate summer and pleasant winters. The Southern part of Karnataka experiences hot, seasonally dry tropical savanna climate. The north Karnataka experiences hot, semi-arid, tropical steppe type of climate.
Places to Visit
Banglore
Bangalore, the capital city of Karnataka is also famous as the Neon City of India and Garden city of India. This famous metro of India has been rechristened as 'Bengaluru' of recent. Located at 1000 mts above sea level, Bangalore is rightly called the gateway to South India.
This city is situated halfway between the coasts of Southern India. This fifth largest city of India is famous for its education centre and students from all over the world aspire to be a part of these prestigious institutes.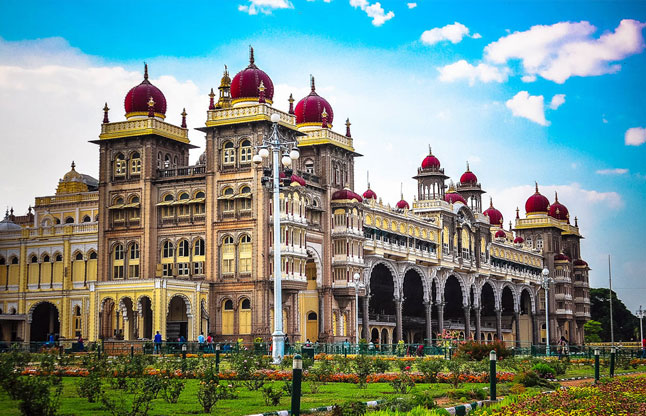 Mysore
Mysore, the imperial city, was the erstwhile capital of the Wodeyars. Also known as the city of Palaces, Mysore has never failed to mesmerise the tourists with its quaint charm, rich heritage, magnificent palaces, beautifully laid-out gardens, and sacred temples.
Mysore is the erstwhile capital of Wodeyars, the rulers of Mysore State. The Wodeyar family ruled Mysore since 14th century except for a short period of 40 years when Hyder Ali and Tipu Sultan were the rulers.