About Uttar Pradesh
Uttar Pradesh, literally translated as "Northern Province" in English, is a state situated in Northern India. Lucknow is the capital city of Uttar Pradesh and Kanpur is its economic and industrial capital.
The state is surrounded by the country of Nepal and Uttarakhand on its north, Delhi and Haryana on its northwest, Rajasthan on its west, Madhya Pradesh on its southwest, Bihar on its east and Jharkhand on its southeast.
The state is spread over an area of 2,40,928 sq km and has 75 districts. The state comprises over 19,98,12,341 inhabitants as of 2011 census, becoming the most populous state in the country. Uttar Pradesh has a number of historical, religious, natural and man-made tourist destinations, such as the Taj Mahal, Kaushambi, Varanasi, Kushinagar, Chitrakoot, Lucknow, Jhansi, Meerut, Allahabad and Mathura.
Places to Visit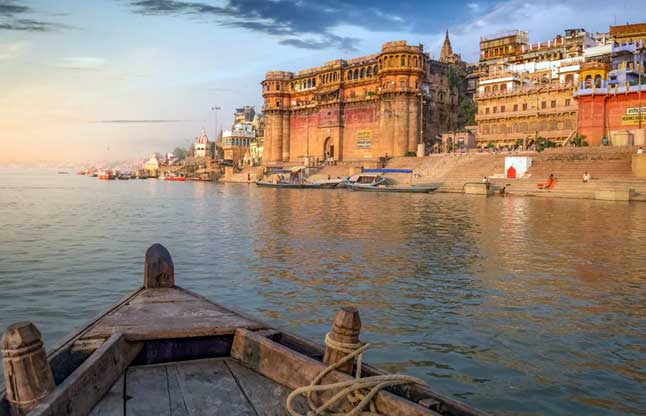 Varanasi
A city as old as time. A city that has seen the world turn, tides change and generations of humans born and die. Varanasi or Kashi, which has been standing the tests of time for over 5,000 years is said to be one of the oldest inhabited cities in the world. In Mark Twain's words, "Benares is older than history, older than tradition, older even than legend, and looks twice as old as all of them put together."
What draws millions of pilgrims from all over the world to the city of Varanasi is the fact that it is one of the holiest of the seven sacred cities in Hinduism. Called the spiritual capital of India, this magnificent city of learning radiates endless energy.